Flourish in your business.

Hi, I'm Michelle! I help you turn your ideas into accomplishments with simple, step-by-step strategic planning. It's my goal to help you achieve more and gain momentum in your business without that yucky overwhelm that comes with trying to do all the things.

Laptops & Lattes is a hub and haven for women who run a service-based business from home.
With a welcoming and supportive Facebook community full of like-minded business women, you'll be in good company while navigating your journey in business.
I'm Michelle, a business strategist, ideas guru and mentor for women who run a service based business from home. I'm also the founder of the Laptops & Lattes community.

In addition to managing the community, I teach you how to:
manage your ideas (especially when there's so many!)

set goals that'll take you where you want to go

create strategies that help your business grow
gain clarity and direction, with less of the overwhelm
I know you love what you do, and I want you to build a business that fulfills you, with good friends and a strong support network around you.

So let's cut through the noise, get you some clarity and direction so you can keep moving forward. And hey, we're going to make some awesome friends while we're at it!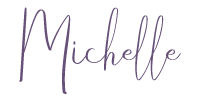 What would you like to do now?
Business is more fun with friends!
Just because we run our business solo doesn't mean we have to do it alone. Business is more fun with friends, right? You betcha!

Laptops & Lattes Facebook Group is a welcoming and supportive community for Aussie women who run service-based businesses from home. It's a place for you to connect with like-minded ladies while building your networks (and friendships!) You can learn new skills, bounce ideas of other ladies, share your struggles and celebrate your wins!
Come and join us!
Who is Laptops & Lattes for?
Virtual Assistants

Let's talk abbreviations... If you're a VA, EA, OBM or SMM come on in!

Graphic & Web Designers

Oh, you creative types! You'll fit right in here.

Copywriters
Women with wonderful ways with words... welcome!

Bookkeepers & Accountants

PS. I'm a numbers nerd too. We'll get along fine!

Photographers
Hey you, behind the camera. This one's for you!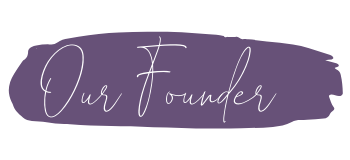 Hi! I'm Michelle, founder of Laptops and Lattes. I created this network  for you, to help you to thrive in your business and enjoy the ride in good company.
As a long time service-based business owner myself, I understand the joys and challenges you experience in business. I wanted to create a safe space, allowing you to connect with like-minded women entrepreneurs. A place to learn, stay motivated and be inspired. I hope you enjoy it!

To learn more about me, click here.

Instagram
When I'm not in the Laptops & Lattes Facebook group, I'm over on Instagram where I share tips and tricks that'll help you grow your business, events and sessions, as well as some behind-the-scenes action at the L&L headquarters (AKA my home office).
Blog & Resources

Fancy learning something new? Feel free to browse my articles and resources to help you overcome your current challenges.