Virtual Assistant Coach & Mentor
Supporting established Virtual Assistants and Online Business Managers in Australia on the journey of growing and scaling their business.
We're in this together.
Hello there, I'm Michelle! I'm a Business Coach specialising in helping established Virtual Assistants in Australia who are ready to grow and scale their business. 

I'll help you:
Become the specialist in your niche so you stand out from the crowd
Work with more clients that make you happy
Rediscover your greater business vision and help you make it become reality
Refine your business strategies and achieve goals you never realised were possible
To overcome mindset hurdles that hold you back from running the business you desire
And you know what? We're going to do that while creating warm and supportive friendships along the way (because we all need great business buddies behind us!)
I know you love what you do, and I'd love to help you build a business that fulfills you in every way.

So let's cut through the noise, and get the clarity and direction you need to keep moving forward. And hey, we're going to make some awesome friends while we're at it!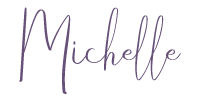 Where would you like to go now?
 For private sessions to gain guidance, work through challenges, or develop your strategy, visit here.
To explore our cosy women's business membership options, suitable for start-ups to established businesses.
Tune in to the Laptops & Lattes Podcast and enjoy learning valuable business tips and tricks. Listen here.
Psst, guess what?
I'm a finalist in the 2021 Ausmumpreneur Awards Eeek!
Pop over to their website to learn more about the awards.
Business is more fun with friends!
Just because we run our business solo doesn't mean we have to do it alone. Business is more fun with friends, right? You betcha!

Laptops & Lattes communities are welcoming and supportive spaces for Aussie women who run service-based businesses from home.
It's a place for you to connect with like-minded ladies who are in the business journey too.
You'll nurture your skills, your business and your friendships all in the same place.
Why not come and join our free community?
Here are some of the incredible women I get to work with
Do you follow me on Instagram?
When I'm not in the Laptops & Lattes Facebook group, I'm over on Instagram where I share tips and tricks that'll help you grow your business, events and sessions, as well as some behind-the-scenes action at the L&L headquarters (AKA my home office).