Flourish in your business.
Looking for training, resources and community support to grow and scale your service-based business? Then you've come to the right place.
Whether you'd like coaching and training in a one-to-one setting, or in a group alongside like-minded business women (or maybe a bit of both), you'll find it here.
Welcome to Laptops & Lattes.
Where would you like to go now?
 For private sessions to gain guidance, work through challenges, or develop your strategy, visit here.
To explore our cosy women's business membership options, suitable for start-ups to established businesses.
Tune in to the Laptops & Lattes Podcast and enjoy learning valuable business tips and tricks. Listen here.
Coffee is totally optional!
Laptops and Lattes was so named because they're the two things that fuel us in running our online business. 
Well, for most of us anyway.
Personally, I'm a hot chocolate drinker. 
Whatever your drink of choice, you're welcome in my community. It's one full of like-minded business women, ready to celebrate your wins, and share your challenges. You'll be in good company while navigating your journey in business.
Hi, I'm Michelle! I'm the Founder of the Laptops & Lattes, and Business Coach for women who want to gain momentum in their online service-based business.

I'll help you
turn your business ideas into fulfilling accomplishments

find the clarity to think big picture in your business and the direction to take your there

create strategies that help you and your business thrive
build warm, genuine friendships and connections along the way
I know you love what you do, and I'd love to help you build a business that fulfills you in every way.

So let's cut through the noise, get some clarity and direction so you can keep moving forward. And hey, we're going to make some awesome friends while we're at it!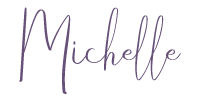 Business is more fun with friends!
Just because we run our business solo doesn't mean we have to do it alone. Business is more fun with friends, right? You betcha!

Laptops & Lattes communities are welcoming and supportive spaces for Aussie women who run service-based businesses from home.
It's a place for you to connect with like-minded ladies who are in the business journey too.
You'll nurture your skills, your business and your friendships all in the same place.
Why not come and join our free community?
Who is Laptops & Lattes for?
Virtual Assistants

Let's talk abbreviations... If you're a VA, EA, OBM or SMM come on in!

Marketing Consultants
Helping your clients be seen and heard? This ones for you!
Business & Life Coaches
Helping people transform? Get in here gorgeous!
Bookkeepers & Accountants

PS. I'm a numbers nerd too. We'll get along fine!

Creatives
Designers, copywriters and photographers, come on in! "You are amazing! Thank you for creating this fabulous network of inspiring ladies. I started off not knowing what I didn't know. What I did know was, working from home can be a lonely place at times - you and the Laptops and Lattes community very quickly became "my tribe", a place I go to learn, stay on track, network, and have a giggle. I enjoy the pace of your virtual workshops, fun social sessions, and listening to your podcasts, which I like to call inspiration to my ears.

I can't think of anyone else I'd rather have cheering me on my business journey. "
Clare
Virtual Assistant "I have been a VA for 7 months, and found Michelle's Podcast, Laptops and Lattes not long after that. I then found her facebook group and the rest, they say, is history. This session we had today on brainstorming social media (content) was full of great ideas for me. It is typical of Michelle, she is inclusive, knowledgeable and caring. You feel comfortable to interact and gain confidence as a VA with her positivity. Great session!"
Cheryl
Virtual Assistant "I recently had a two hour strategy session with Michelle and to say I was happy with the outcome is an understatement! Michelle helped me work through the process of niching my services and I walked away with so much clarity about the path forward. We even managed to prepare an extensive action plan which I am now working through. The report that she provided after the session is fabulous because I can go back and refer to it when I need to. Thanks so much Michelle, you made a daunting task super easy!"
Marie
Virtual Assistant
Meet Michelle!
Hi! I'm Michelle, the chocolate loving, stationery-obsessed founder of Laptops and Lattes. I created this network for you, to help you to thrive in your business and enjoy the ride in good company.
As a long time service-based business owner myself, I understand the joys and challenges you experience in business.
I wanted to create a safe space, allowing you to connect with like-minded female entrepreneurs. A place to learn, stay motivated and be inspired. I hope you enjoy it!

To learn more about me, click here.

Top Podcast Episodes
Here's a small selection of my most loved episodes from the Laptops & Lattes Podcast. Enjoy!

Ep 10 - Your ideas aren't a creative curse

Ep 12 - How educating your target audience attracts your dream clients

Ep 13 - Signs you're starting to be recognised as the expert in your niche

Instagram
When I'm not in the Laptops & Lattes Facebook group, I'm over on Instagram where I share tips and tricks that'll help you grow your business, events and sessions, as well as some behind-the-scenes action at the L&L headquarters (AKA my home office).